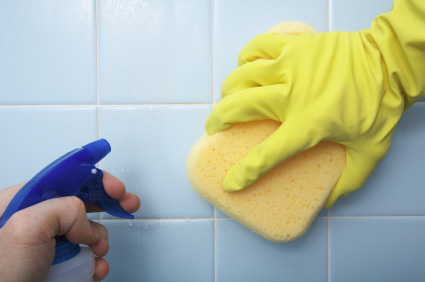 In an opinion issued on March 23, 2010, in Awuah v. Coverall North America, Inc., the Honorable William G. Young, a federal judge in Boston, held that a commercial cleaning franchisor was the "employer" of its Massachusetts franchisees and had violated the Massachusetts Independent Contractor Act by "misclassifying" the franchisees as "independent contractors." Civil Action No. 07-10287-WGY. Perhaps even more disturbing to franchisors, however, is Judge Young's observation, in response to the franchisor's argument that franchising is a business distinct from the business conducted by its franchisees, that "[d]escribing franchising as a business in itself, as Coverall seeks to do, sounds vaguely like a description for a modified Ponzi scheme—a company that does not earn money from the sale of goods and services, but from taking in more money from unwitting franchisees to make payments to previous franchisees." (Slip op. at 8.)
In Awuah, a group of Massachusetts franchisees sought a judicial declaration that their commercial cleaning franchisor was their "employer." Under Massachusetts law (and in 25 other states), to sustain an independent contractor relationship, a putative employer ("franchisor") must satisfy all three prongs of what is commonly known as the "ABC" test—(A) the worker ("franchisee") is sufficiently free from the franchisor's control and direction in connection with the performance of services, both contractually and in fact; (B) the worker's services are performed outside the putative employer's usual course of business; and (C) the worker is customarily engaged in an independently established trade, occupation, profession, or business that it could perform for other customers outside of the franchise. Failure to carry the burden as to any one prong will result in an employer-employee relationship.
Focusing on the "B" prong, whether the services a franchisee performs are outside of the franchisor's usual business, the Awuah court refused to accept the proposition that "franchising" is a different business than the underlying business format that is the subject of the franchise. In doing so, the court rejected the argument that "franchising," i.e., the development of a system using a trademark, licensing the system, and training franchisees how to operate a business pursuant to the system, is a business that is separate and distinct from the business of franchisees. Indeed, the court went so far as to say that "[d]escribing franchising as a business in itself, as Coverall seeks to do, sounds vaguely like a description for a modified Ponzi scheme—a company that does not earn money from the sale of goods and services, but from taking in more money from unwitting franchisees to make payments to previous franchisees." (Slip op. at 8.) Because Judge Young determined that franchisor and franchisees were in the same commercial cleaning business, the franchisor failed to carry its burden on prong "B," resulting (subject to appeal) in Coverall being the employer of its Massachusetts franchisees.
We have been writing and lecturing for some time about the threat to franchising that strict adherence to state independent contractor statutes theoretically poses, absent an exemption for franchising:
"Are Franchisees Independent Contractors? Not Everyone Agrees," Franchising World, July 2008 (Arthur L. Pressman and Gregg A. Rubenstein)
"Franchisee or Employee? The Risk of Misclassification on Franchise Relationships," ABA Forum on Franchising, Oct. 2009 (Arthur L. Pressman and Carla Wong McMillian)
"Have Your Franchisees and Their Employees Become Your Employees Without Your Knowledge?" scheduled to be presented at 2010 IFA Legal Symposium May 2010 (Gregg A. Rubenstein, Donald A. Burleson and Kris Carey)
The risk of harm is no longer merely theoretical. The Awuah decision, we submit, poses an equal threat to high-investment, "brick and mortar" franchises and low-investment, home-based franchises.
The implications of Judge Young's decision do not bode well for franchisors or franchising as a business method in Massachusetts or other jurisdictions that find Awuah persuasive. If a franchisor is deemed to be in the same business as its franchisees, e.g., the offering for sale of the same goods or services, it is at risk of failing the ABC Test. What could this mean as a practical matter? Potential liability for unpaid wages and the value of health insurance and other benefits, including workers' compensation and unemployment insurance. If that risk is not bad enough, unpaid wages are automatically trebled under Massachusetts law and the successful "employee" is entitled to recover attorney's fees.
If you think that your franchise is worlds apart from commercial cleaning franchises, think again. Remember the franchisee who went bankrupt, the one who simply closed its doors, the one you are pursuing for future royalties? Those ex-franchisees may consider that they would have done better financially (consider overtime, for example) had they been your employee rather than your franchisee. Moreover, as another court has opined, one can be an employee for some purposes and a franchisee for others. Compare Employment Dep't v. Nat'l Maint. Contractors of Or., 204 P.3d 151 (Or. Ct. App. 2009) (holding that franchise relationship was an employment relationship under Oregon's unemployment statute due to the statute's adoption of broader test than the common law test) with Viado v. Domino's Pizza, LLC, 230 Ore. App. 531 (2009) (holding that no employment relationship exists for third-party tort claim).
What To Do?
Look at your franchise disclosure documents. How do they describe your business? Look at your franchise agreement? How does it describe your business? Consider expanding the description to emphasize the support of your business format, and to separate it from the underlying business (the distinction between "selling donuts," which is what your franchisees do, and selling "a way of selling donuts," which is what you do). And that's only a beginning. You should also consider whether you really need an in-term or post-term covenant against competition in your system. Why? Because maybe a franchisee's inability to render the services inherent in the franchise ("selling donuts") to customers outside of the franchise creates an issue under prong "C?" We know that the plaintiffs' lawyers in Awuah have argued in other cases that the in-term and post-term covenants mean that their clients (think, your franchisees) are not engaged in an independent trade, since they can, in effect, only render service to Caesar (and not Little Caesar).

Extra reading:
Click here to read the full opinion. [pdf document]
Click here for the IFA press release on the Awuah case.

---
Nixon Peabody Franchise Law Alert, Mar 31, 2010.
Reprinted with permission.