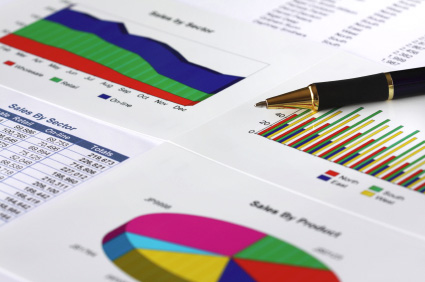 Choosing a franchise is a decision you clearly want to get right. The decision has long-term consequences for your personal life and your wealth. The following are 5 key factors I'd look at when buying a franchise.
Financial returns. This is about how much money can be made from operating profits and future resale (commensurate to the investment required), and a level of confidence that that this can be achieved.

I'm risk averse so I'd be looking for as much information as possible to increase my conviction here. Whether a Greenfield site (where no franchise currently exists) or a resale situation (where you are buying an existing business), I'd be looking for detailed financial information on existing network sites. In particular, I'd be looking to understand how sales, margin and profits are trending. If returns are declining and/or look meagre I'd move on. There are plenty of different opportunities out there.

The business model. I want to be confident the business model is well-organised and will withstand the test of time. The business model refers to how the business is configured to deliver the customer value proposition, and, ultimately, produce a profit. The business model comprises a mix of products/services provided, required resources (e.g. van/store, people, equipment, finance etc), systems (e.g. manuals and training, IT infrastructure etc), processes and support.

Put simply, some franchise brands are much better organised and provide much more valuable support than others. The better companies have thought about all key business elements and functions and configured the business based on knowledge of what works -and what doesn't. They understand customers, the value proposition to customers, how best to market and sell, how to fulfil operations efficiently whilst maintaining quality, implement relevant technology, provide necessary training and support systems, and so on.

Yet when evaluating this area don't be fooled into thinking bigger companies will be better. It is sometimes, but not always, the case.

Also, you need to recognise that business models need to adapt to a changing environment that may include changes to customer needs and wants (e.g. improved coffee, more demand on time etc), technology (e.g. impact of new software, internet sales and products etc), competition (e.g. new competitors or substitutes), supply markets (e.g. increased input costs) and so on. Here I'd want to see the would-be franchisor has a clear picture for the future, including what changes need to be implemented to keep the business model relevant and profitable. For examples of challenged business models, consider video rental, delivery pizza and book stores.

Make comparisons between franchises and ask franchisees for an assessment on the following: "Do you think the existing business model will serve you well into the future?"

And finally, beware of examples in exceptional circumstances, like Queenstown Gondola or Sky Tower restaurants, whose success is likely to reflect their location more than their overall business model.

Marketing. I would want to be confident the franchise will help me acquire and keep customers – cost effectively. You may be surprised to know that only a small proportion of franchise systems have really mastered the marketing function within their businesses. Therefore, it is important that to be discerning in this area. Fortunately, this doesn't require you to be an expert yourself as there are some easy pointers to look out for. By comparing various franchises you should be able to spot the difference. Generally, you should be satisfied that your would-be franchisor:



Clearly understands the most cost-effective methods for obtaining new customers
Provides you with access to a range of relevant marketing initiatives that you can apply directly in your local area, including guidance on how to use them
Can help guide you to prepare initial launch marketing and ongoing marketing campaigns
Has defined national marketing plans
Measures the success of local and national marketing campaigns
Solicits some involvement from franchisees in the development of national marketing plans
Has some respect from existing franchisees for their marketing expertise


Overall, you need to be satisfied that the franchise has a successful marketing system that 'you can employ and invest in as a franchisee' for obtaining customers.

Initial and ongoing support. I would want to join a franchise network that provides me with the background, and ongoing support, I need to get established (as fast as possible) and run a profitable operation. Here I would be looking for quality of initial and ongoing support across a range of areas. Again, you needn't be an expert to be discerning in this area. Getting the information you need is really matter of a) asking lots of questions to determine exactly what is provided, and b) then comparing the answers provided by different franchises. Key areas to follow up include initial and ongoing training, site selection and fit-out, business planning, purchasing, sales and marketing, financial and accounting assistance, franchisee manuals, field visits, information systems, franchise meetings and conferences, etc.

Franchisor viability. I would want to be confident that the franchisor will be around long-term. After all, a successful franchising journey involves a franchisee and franchisor there at the beginning and the end.

In my view, as for business viability generally, franchisors of new concepts and small franchisors have a greater risk of failure. Thus, when assessing a franchise opportunity you need to recognise franchisors are also sensitive to the concept of 'break-even.' Just as you need a certain level of sales before you breakeven, the franchisor requires a number of franchisees achieving a certain level of sales levels before they become cash positive.

In an ideal world you would be able to analyse the franchisor's profit and loss and balance sheet financial statements. Unfortunately, with the exception of listed companies, these can be difficult to obtain in detail.

That said you will be able to obtain a Disclosure Document from franchisor members of the Franchise Association of New Zealand. The Disclosure Document, in turn, provides you with a viability statement, and, a consolidated franchisor balance sheet that provides some useful, but limited information.

I would be upfront with the franchisor about their viability and ask for reassurances that they are on a successful and profitable path. If they're not currently big, then you want to be satisfied that the business format is sufficiently successful and attractive for other franchisees to want to join in sufficient numbers to make the whole chain flourish. And, I'd also be wanting to understand what other income (perhaps from company stores or related businesses) may help the franchisor as the chain develops.

Here are some of personal further general suggestions for addressing franchisor viability concerns. Generally:



The longer business has been established and tested before franchising the better
The longer a franchisor has been franchising the better
The more franchises the better
The more company stores owned by the franchisor, the better (particularly if the overall network is still very small in size)
The more satisfied existing franchisees the better
The greater the length of franchisee tenure (i.e. the length of time franchisees have owned their businesses) the better

Conclusion

Buying a franchise is a complex decision, and one you want to get right. The preceding article lists a range of areas I would consider if it were me buying a franchise. There are also many other factors to consider (e.g. franchisor leadership, specific sites and locations including lease details, franchise term and assignment provisions, territory structures, and so on). Thus, your research needs to go beyond the aforementioned factors as well. As part of your research, and before making your final decision, you must also engage the expertise of a lawyer and accountant specialising in franchising. Combined, they will pressure-test your final decision and explain the specific rights and restrictions involved the franchise you choose. Finally, make sure the franchise is a member of your country's Franchise Association.